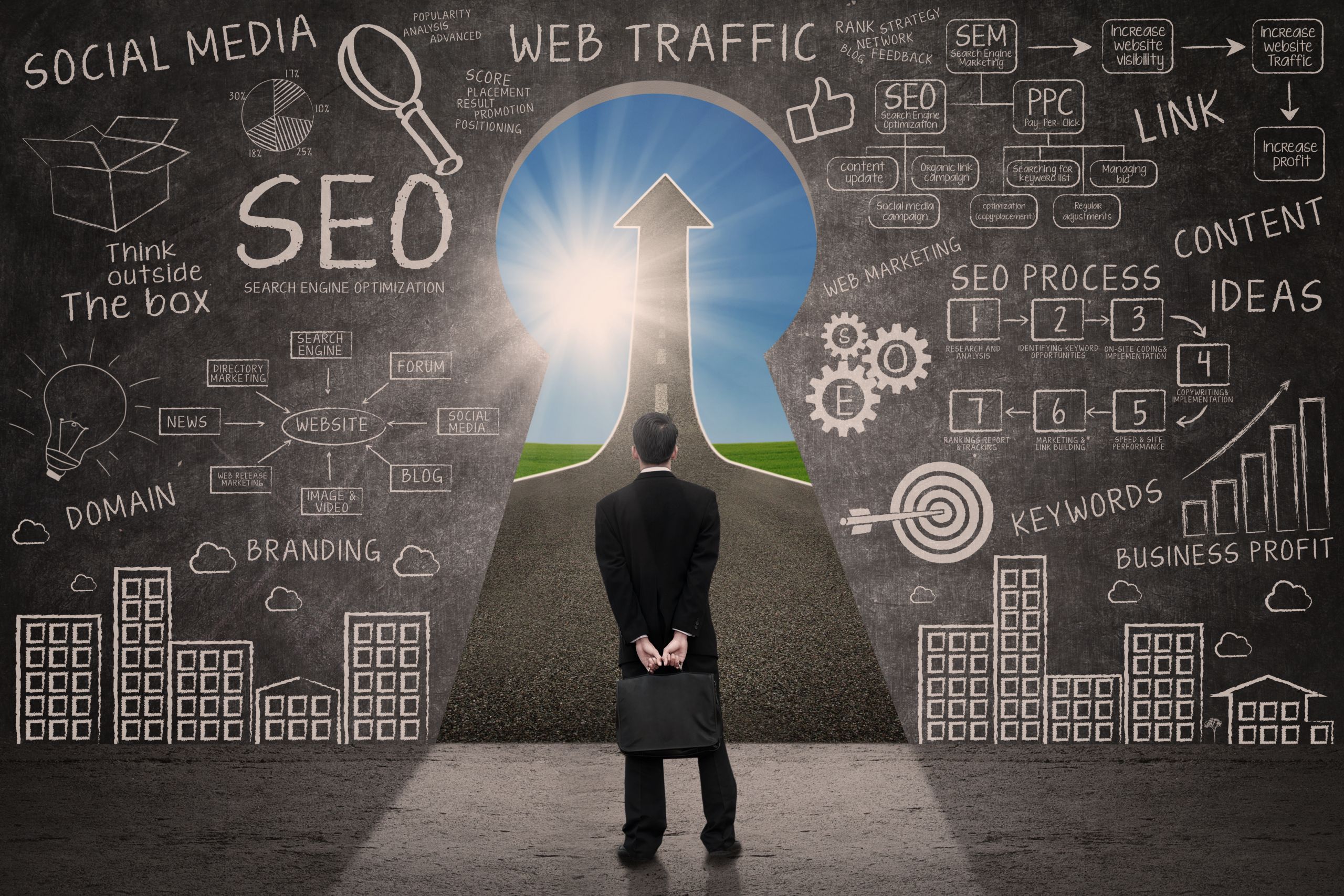 SEO is a short form for search engine optimization. Search engine optimization is a methodology of strategies, techniques, policies and tactics used to increase the traffic to a website by obtaining a high-ranking placement in the search results page of a search engine. Our techniques are not only limited to getting the traffic to the website. Our SEO service helps in simplifying the complex search engine algorithm.
search engine optimization
To understand the correct definition of SEO, let's break that sentence down and look at the parts:
You can appeal all the visitors in the world, but if they're coming to your site because Google tells them you're a source for Apple computers when really, you're a farmer who sells apples, that is not quality traffic. Instead you want to attract visitors/customers who are genuinely interested in products that you offer.
Once you have the right people clicking through from those search engine results pages (SERPs), more traffic is better, and you will also get some amazing results.
Paid Ads make up a significant portion of many SERPs. Organic traffic is any traffic that you don't have to pay for while doing an SEO.
LINK-PROFILE OPTIMIZATION
Technical SEO solutions the fundamentals of what makes a healthy website in the eyes of the search engines & users.
Content SEO better operates existing content & develops new highly engaging and link-worthy text, graphics and data.
Link-profile optimization, traditionally known as link development, uses high superiority content to attract high quality links.
Once there is healthy traffic, then comes the time to enhance for conversions. After all, we want traffic that converts and generates money.
Need Customized Solution As Per Your Requirements ?